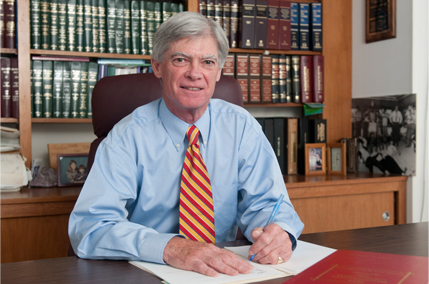 The Law Office of Attorney Andrew A. Caffrey,
Jr. has been providing clients in the Andover and surrounding area with sound legal advice since 1977. During this time Attorney Caffrey's knowledge, integrity and responsiveness have fostered many lasting relationships. Attorney Caffrey approaches the practice of law more as a
profession
than as a business.
Your interests are valuable and worth protecting. Attorney Caffrey believes that trusting relationships are critical to the legal process. He believes that
foresight beats hindsight
every time, and is proud to be the first call his clients make when they have a legal question and need competent, knowledgeable advice, in a professional setting.
Whether you have questions or need representation for matters of: real estate, civil litigation, estate planning, the administration of wills and trusts, appeals, or personal injury, Attorney Caffrey is ready to handle your case. Your interests are valuable, and worth protecting. He is glad to help.